Eccentricities
I have three coffee cups. In our house, we have something like three dozen, altogether, given to us in stacks when we first started out, cups from our parents' storage, cups that were bought for funny sayings, some classic Corelle ware I picked up in a thrift shop. However, I have three coffee cups, and only those.
The other morning, I chipped one. It is a cup my mother had when she was still teaching, a little joke of a stick-figure woman dressed only in her skirt, with "halfway decent coffee mug" printed on the other side. I have no idea how this came into my possession – my mother retired fifteen years ago, and the person who gave her this mug is long dead.
The chip is small, and I can still use the cup. It has put me on edge, though: this cup has moved with me some twelve times, and never once incurred injury. The chip faces away from me as I drink my coffee, and so it fills my vision with every sip.
I have been confronted with the mortality of my dishes.
I've always been a particular person. I have issues with seams in socks and tags in clothes – before tagless shirts became ubiquitous, my mother had to go nearly digging into the collar of t-shirts to remove any trace of tags for my sensitive little child back. I do everything in the same order in the shower, when loading a dishwasher, when logging onto the internet in the morning. I arrange books by color, and line up cans and boxes in the pantry so their labels show.
It's from the outside these things are curious, are maybe weird. Similarly to when I had little concept of how short I am until friends made references to it (and this, truth is, just a few years ago), my habits, my eccentricities, are not apparent to me until they're pointed out, until I throw a fit because my husband is using my moon and stars mug for his coffee when, obviously, he should know that is one of only three cups I can use.
It's a wonder we're still married.
We don't choose to have these peculiarities, nor do they always make sense. I am not the tidiest person in the world, yet I have an organizational passion that leads me to arrange a necklace holder in a way that makes it rather impossible for me to not notice should one go missing (take THAT, would-be robbers!). From the outside, I am scattered, I am a pile-maker, prone to losing my keys. I have very specific ideas of mealtimes, and will gladly engage you on the definition of "brunch."
When I write (you knew this was coming, right?), I let those things come forward in characters, as well. They don't always match, and they shouldn't. It's too easy to say that a nattily-dressed business man has his ties arranged by color and shines his shoes every night. Where is the surprise in that? Where is the truth in his personality when he also bites his nails and knits?
I'm a free-form writer. I like to see things take shape in front of me, including a character. What starts with an outline, a notion of a person gets steadily filled in, and the fully-formed person engages with the plot. I like seeing what I hope readers see, like seeing a development before my eyes rather than a predictable outcome, a predictable person.
I think, moreover, that the surprises are what makes a more believable character: the well-dressed man with a nail-biting habit, the fresh-faced young teacher who listens to death metal. Used to fill in a character, rather than to make a mockery, quirks produce a 3-D vision, a brighter picture.
Now, if you'll excuse me, I need to go check on my cups again.
Tags: character development, characters, description, i have issues, in other news, inadequacy, metaphors, personal, personality traits, rambling, writing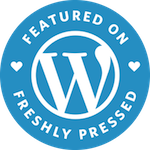 Categories