Forbidden Fruit Blog Tour and Interview
I've had the exciting honor of being included in Forbidden Fruit: Stories of Unwise Lesbian Desire and, today, the equally exciting pleasure of welcoming Axa Lee, author of "The Clinton County Horse Thief Society," also included in this fantastic anthology. Enjoy!
1) What started you writing erotica?
I've always written—my grandma's favorite story is once I learned to write the alphabet I told her that I wanted to write a story, if she would spell the words for me. At one point, when I was still in elementary school, my aunt said I should write smut books and make lots of money. Well part of her advice stuck I guess, because when I started seriously writing during the time while my offspring was an infant and we were much stuck at home together, erotica was the genre I felt most comfortable writing.
2) Besides erotica, what other genres do you enjoy writing?
Aside from writing undergrad papers and job applications, I've dabbled in literary fiction, attempted contemporary, and have a god-awful draft of an urban fantasy novel somewhere. I swore I'd never write time travel, but after reading The Time Traveler's Wife by Audrey Niffeneggerand Synchronic edited by David Gatewood, (and watching way too much Dr. Who during the Offspring's first year of life) I've started messing around with time and the nature of memory and grief. I also enjoy westerns, leaning more toward Molly Gloss and Annie Proulx than Louis L'Amour. Historical-fiction has long been a passion of mine.
3) When you're not writing, what are you doing? 
Oh I manage to keep myself busy. We have a family farm with 30+ head of cow/calf pairs and I have an off-farm job as well. I review books for a couple places, preserve food, sketch badly, do Insanity workouts, and spend a lot of time herding a precocious toddler. (Aren't toddlers all precocious by definition?). The Spousal-Type Creature and I spend time together whenever we can. And adult beverages usually make an appearance somewhere late in the day. 😉
4) What is your most outlandish, ridiculous fantasy (erotic/romantic/sexual/otherwise)?
One that involves my Spousal-Type Creature, Shakira, and Kati Parry.
Or else a nap lol.
5) What was the inspiration behind your story?
Happy accident really, I'd been reviewing a book on horse-thief societies then saw the call for submissions and got this vivid image of this girl peering up at me from under her broad-brimmed hat. So I had to know more about her. Also I've read almost all of Molly Gloss's fiction, so some of her heroines stuck in my head. Only she can somehow manage to keep her characters' clothes on. I kind of admire that. There seems to be no lack of naked people in my imagination (laughs).
Excerpt of The Clinton County Horse Thief Society:
The call comes in by the post rider. Inside, my stomach flutters and tightens. I work to control my breathing. I keep my face blank, hidden beneath the brim of my hat until I can look up at him and nod once in acknowledgement. It might not be her, I reason. It might be someone else. But as I swallow past the urgent lump in my throat, I admit to myself that there's really no one else that it could be.
I set down my hoe, stand and stretch my back. The kinks pop as I  straighten. I whistle Little Joe, the black pinto, up out of the lower pasture, and trudge up to the house for a change of clothes, some water and victuals, and my pistols.
I tell Momma I'll be back when I can.
"How long this time?"
I shrug, toying with a button on my sleeve, not meeting her gaze.
"No way to be sure."
"I wish you wouldn't go."
But since Pa died, the only one to go is me.
"Take care of your ma," he said. "Take care of the horses." Like him, I don't much like thievery, especially of a man's horses. That's why, when these calls come, there's the conflict in my belly, like two cats sparring in a sack.
***
The next stop on the Forbidden Fruit blog tour is Lisabet Sarai at http://lisabetsarai.blogspot.com/ who is interviewing Harper Bliss. Check out all the interviews on the tour at http://forbiddenfruitbook.wordpress.com.
Leave a comment on any post in the Forbidden Fruit blog tour to be entered into a random draw to win one of these great prizes.  Prizes include a paperback copy of Girls Who Score, lesbian sports erotica edited by Ily Goyanes, Best Lesbian Romance 2011 edited by Radclyffe, an ebook of Ladylit's first lesbian anthology Anything She Wants, and a bundle of three mini-anthologies from Ladylit:Sweat, A Christmas to Remember and Bossy.  All of these titles contain some stories written by the fabulous contributors to Forbidden Fruit: stories of unwise lesbian desire. You must include an email address in  your comment to be entered into the draw.
LAUNCH SPECIAL PRICE ONLY FROM AMAZON: for one week only, 5 – 11 September 2014, purchase Forbidden Fruit:stories of unwise lesbian desire for the super-special price of 0.99c.
Forbidden Fruit: stories of unwise lesbian desire is available direct from the publisher, Ladylit (http://www.ladylit.com/books/forbidden-fruit/) or from Amazon, Smashwords, and other good retailers of ebooks.  Check out http://www.ladylit.com/books/forbidden-fruit/ for all purchasing information.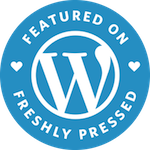 Join 1,369 other subscribers
Blogs I Follow
Categories